Research Interests – Education – Experience – Publications
Personal info
| | |
| --- | --- |
| Position | Postdoctoral Research Fellow |
| | enara.garcia.otero@gmail.com |
| Web | http://www.ias-research.net/people/enara_garcia/ |
| Phone | +34 9430188887 |
| Address | EHU/UPV, Department of Logic and Philosophy of Science, Avenida de Tolosa 70, 20080 Donostia – San Sebastián |
Sumary
---
I am currently a Postdoctoral Fellow Researcher at the Department of Philosophy, University of the Basque Country. My research interest covers the wide field of embodied cognition theories and mental health, particularly, the enactive cognition approaches to psychotherapy.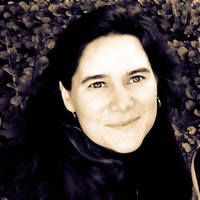 My current research is structured into two main axes: First, I am interested in developing the relational and processual ontology that underlies the enactive theory to engage in classical debates in philosophy of science about the nature of mental disorders. Second, I study the influence of affective atmospheres (i.e., pathic, blurred and preindividual forms of room-filling affective experiences) in therapeutic change processes. I elaborate on the concept of therapeutic atmospheres as part of a broader inquiry of the health-environment relationship. 
My philosophical position is strongly influenced by complex and dynamical systems models on psychopathology and psychotherapy, phenomenological psychiatry and Gilbert Simondon's philosophy of individuation. I aim at integrating these thought traditions into a comprehensive enactive approach to psychotherapy and mental disorders. 
I defended my PhD thesis " Participatory sense-making in psychotherapy" at the University of the Basque Country in 2022 (maxima cum laude and international mention). The project was carried under the supervision of Ezequiel Di Paolo and Hanne De Jaegher and founded by the Basque Government (PREDOC 2018-2019).
In the thesis, I studied embodied intersubjectivity in therapeutic relationships. It adopts a second-person perspective by placing participatory sense-making processes at the center of the investigation. It presents three pieces of work applying the enactive framework to research in psychotherapy: (1) a comment on correlational studies on non-verbal coordination and psychotherapeutic outcome, where new working hypothesis and interpretation of empirical data were suggested; (2) an interpretative phenomenological-analysis of the pre-reflective intercorporeal mechanisms involved in the transition from face-to-face to online therapeutic settings, and (3) a phenomenological-enactive analysis and classification of therapeutic interventions on the body. This perspective is particularly relevant to understand the complexity of interactions and modes of participation of the therapist-patient dyad.
Research interest
---
Intersubjectivity and Embodiment
Enactive Psychotherapy
Phenomenology
Philosophy of Science
Philosophy of Psychology
Education
---
2019-2022: PhD Philosophy, Science and Values, University of the Basque Country (UPV/EHU)
2016-2020: MA Gestalt Therapy practitioner. CPH Bidean, San Sebastián.
2014-2018: MA Cognitive Science and Language, University of Barcelona (UB).
2015-2016: MA Education Capacity, International University of Valencia (ViU).
2011-2015: BA Philosophy, University of Barcelona (UB).
2009-2011: MA Neuroscience,University of Barcelona (UB).
2006-2012: BA Biochemistry, University of Barcelona (UB).
Publications
---
García, E., & Arandia, I. R. (2022). Enactive and Simondonian reflections on mental disorders. Frontiers in Psychology, 4453. (forthcoming)
García, E. (2022). Enactive Psychiatry or Existential Psychiatry?. Constructivist Foundations, 17(2), 165-169.
García, E., Di Paolo, E.A., and De Jaegher, H. (2021) Embodiment in online psychotherapy: A qualitative study. Psychology and Psychotherapy: Theory, Research and Practice. DOI:10.1111/papt.12359. [Q1]
García, E. (2021). Participatory Sense-Making in Therapeutic Interventions. Journal of Humanistic Psychology. https://doi.org/10.1177/00221678211000210. [Q1]
García, E., (2019). Der Beitrag des Enaktivismus-Konzepts der Kognitionswissenschaft zur Gestalttherapie. Gestalttherapie, 33, 76-87.
García, E., (2019). Las contribuciones enactivas a la Terapia Gestalt. Figura Fondo, 46, 57-71.
García, E., & Di Paolo, E. A. (2018). Embodied coordination and psychotherapeutic outcome: beyond direct mappings. Frontiers in Psychology, 9, 1257.
François, C., Cunillera, T., Garcia, E., Laine, M., & Rodriguez-Fornells, A. (2017). Neurophysiological evidence for the interplay of speech segmentation and word-referent mapping during novel word learning. Neuropsychologia, 98, 56-67.
Talks
García, E. (2022). Reflections on an enactive process-relational perspective on mental disorders. Overcoming dichotomic positions. V Congreso de Postgrado de la Sociedad de Lógica, Metodología y Filosofía de Ciencia en España (SLMFCE). 13-14 June 2022.
García, E. (2022). Situational affective atmospheres and the enactive-ecological framework. In OUTONOMY WORKSHOP (p. 34). 22-24 June 2022.
García E. (2019). Enactivist contributions to Gestalt Therapy. IV International Conference on Research in Gestalt Psychotherapy. Santiago, Chile. May 29-June 1, 2019.
García E. (2019). Interpersonal synchrony in psychotherapy. IX Workshop on Philosophy of Biology and the Cognitive Sciences. San Sebastián 9-19 May 2019.
García E. (2018). Developmental and Enactivist Approach to Gestalt Therapy. The Dynamics of Development: Process, (Inter)-action, & Complexity. Jean Piaget Society. Amsterdam, Holland. 01/06/2018.
Miró Lladó J, Gurtubay A, Ripollés P, Garcia E, Jaraba S, Falip, M, Rodríguez-Fornells A.  (2013). Análisis RMI en Epilepsia Bitemporal: cambios de sustancia gris y blanca. Estudio comparativo. LXV Anual Meeting of Spanish Neurology Society. Spanish Society of Neurology. Barcelona. 19-23/11/2013