Research Interests – Education – Experience – Publications
Personal info
| | |
| --- | --- |
| Position | Research Assistant, PhD Student |
| Email | enara.garcia.otero@gmail.com |
| Web | http://www.ias-research.net/people/enara_garcia/ |
| Phone | +34 9430188887 |
| Address | EHU/UPV, Department of Logic and Philosophy of Science, Avenida de Tolosa 70, 20080 Donostia – San Sebastián |
Sumary
---
I am currently a PhD student in the 3-year PhD programme in ʻPhilosophy, Science, and Values' at the University of the Basque Country (UPV/EHU), funded by the Basque Government (PREDOC 2018-2019).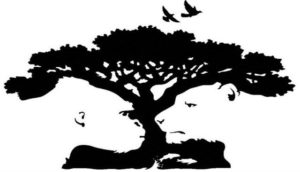 My PhD project is on intersubjectivity and embodiment in Gestalt psychotherapy. Its general aim is to generate a dialogue between Enactivism and clinical practice to see how they inform each other. I build on "participatory sense-making" to design an application of enactive cognition concepts to research on therapeutic relationships.
Research interest
---
Intersubjectivity and Embodiment
Enactive Psychotherapy
Phenomenology
Philosophy of Science
Philosophy of Psychology
Education
---
2017-2020: PhD Philosophy, Science and Values, University of the Basque Country (UPV/EHU)
2016-2020: MA Gestalt Therapy practitioner. CPH Bidean, San Sebastián.
2014-2018: MA Cognitive Science and Language, University of Barcelona (UB).
2015-2016: MA Education Capacity, International University of Valencia (ViU).
2011-2015: BA Philosophy, University of Barcelona (UB).
2009-2011: MA Neuroscience,University of Barcelona (UB).
2006-2012: BA Biochemistry, University of Barcelona (UB).
Publications
---
García, E., Di Paolo, E.A., and De Jaegher, H. (2021) Embodiment in online psychotherapy: A qualitative study. Psychology and Psychotherapy: Theory, Research and Practice. DOI:10.1111/papt.12359. [Q1]
García, E. (2021). Participatory Sense-Making in Therapeutic Interventions. Journal of Humanistic Psychology. https://doi.org/10.1177/00221678211000210. [Q1]
García, E., (2019). Der Beitrag des Enaktivismus-Konzepts der Kognitionswissenschaft zur Gestalttherapie. Gestalttherapie, 33, 76-87.
García, E., (2019). Las contribuciones enactivas a la Terapia Gestalt. Figura Fondo, 46, 57-71.
García, E., & Di Paolo, E. A. (2018). Embodied coordination and psychotherapeutic outcome: beyond direct mappings. Frontiers in Psychology, 9, 1257.
François, C., Cunillera, T., Garcia, E., Laine, M., & Rodriguez-Fornells, A. (2017). Neurophysiological evidence for the interplay of speech segmentation and word-referent mapping during novel word learning. Neuropsychologia, 98, 56-67.
Talks
García E. (2019). Enactivist contributions to Gestalt Therapy. IV International Conference on Research in Gestalt Psychotherapy. Santiago, Chile. May 29-June 1, 2019.
García E. (2019). Interpersonal synchrony in psychotherapy. IX Workshop on Philosophy of Biology and the Cognitive Sciences. San Sebastián 9-19 May 2019.
García E. (2018). Developmental and Enactivist Approach to Gestalt Therapy. The Dynamics of Development: Process, (Inter)-action, & Complexity. Jean Piaget Society. Amsterdam, Holland. 01/06/2018.
Miró Lladó J, Gurtubay A, Ripollés P, Garcia E, Jaraba S, Falip, M, Rodríguez-Fornells A.  (2013). Análisis RMI en Epilepsia Bitemporal: cambios de sustancia gris y blanca. Estudio comparativo. LXV Anual Meeting of Spanish Neurology Society. Spanish Society of Neurology. Barcelona. 19-23/11/2013